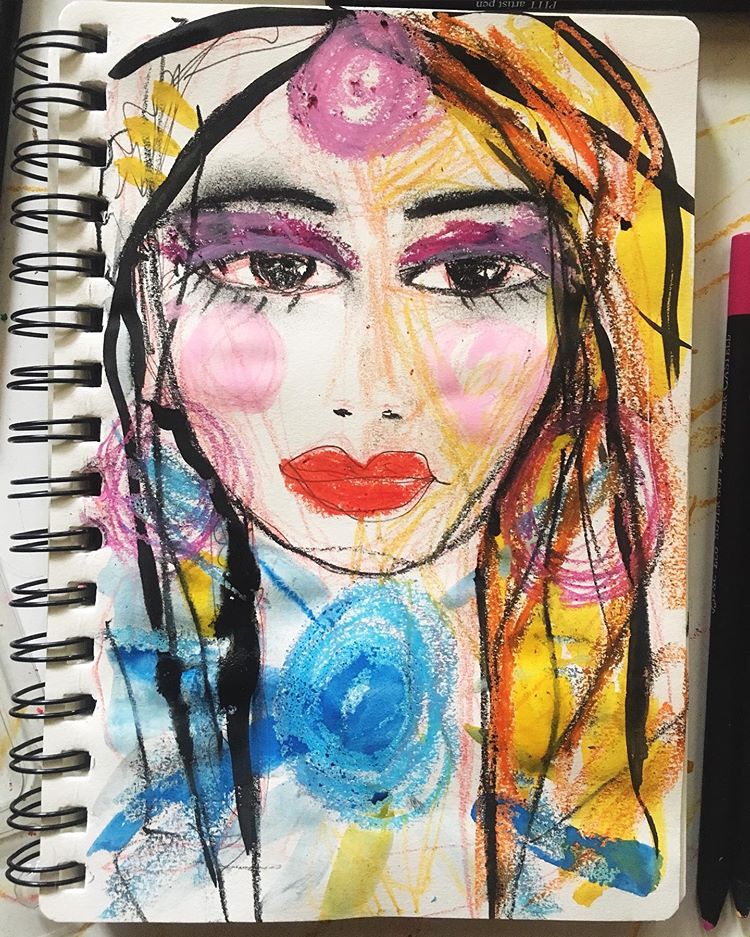 A Sunday sketchy sesh in my studio with a few of my mark-making tools.
Summer Solstice on my mind (exact 3:19pm AEDT).
A time of allowing your deep inner knowing to come into the light and let it lead the way.
Trust, and also be playful with it.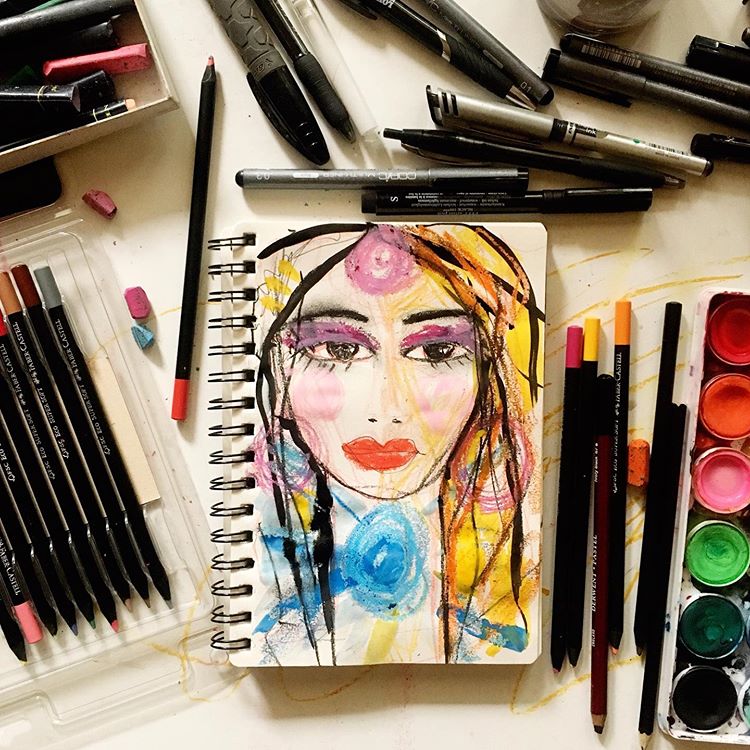 Your divine self/ higher self/ soul is ever-beaming guidance to you. 
What helps you tune into its vision?
Use this question as a prompt in your journal or art journal.
My next online course will be assisting you in this journey. We start January 2020. Stay tuned. Join my list below to receive the Early Bird special when registration goes live. 
Note, It's Winter Solstice for friends in the Northern Hemisphere. A time of stillness and inner reflection. Yes, you can still work with the question above as a journal prompt.
Thank you for being here and reading these words.
If you found value in this post join my list below to receive the latest soul-nourishing goodness from me straight to your inbox + it's also where I tuck in exclusive offers and freebies, yay! Know peeps who would also find value in this read? Please share the love via your fav social feed. How to work deeper with me; Check out 1:1 Sessions with me.
Pop onto my list here:
So much love,
Jelena xx