I see you rain.
I hear your soothing sound.
I feel you on my skin.
An intuited soul sketch in my art journal just before recent rains arrived.
It's so welcome and still more prayers for rain, steady and easeful rain, are needed for a land that has been experiencing a long-standing drought.
Because the land is dry, recent rains have created flash flooding in some areas and washed huge amounts of ash from this devastating bushfire season into waterways. In other areas the water evaporated as soon as the sun reemerged. 
May the much-needed rain that is helping to ease the fires, disperse the smoke and hydrate creatures and the land, arrive in the most easeful way possible for our dams, drinking water and aquatic wildlife.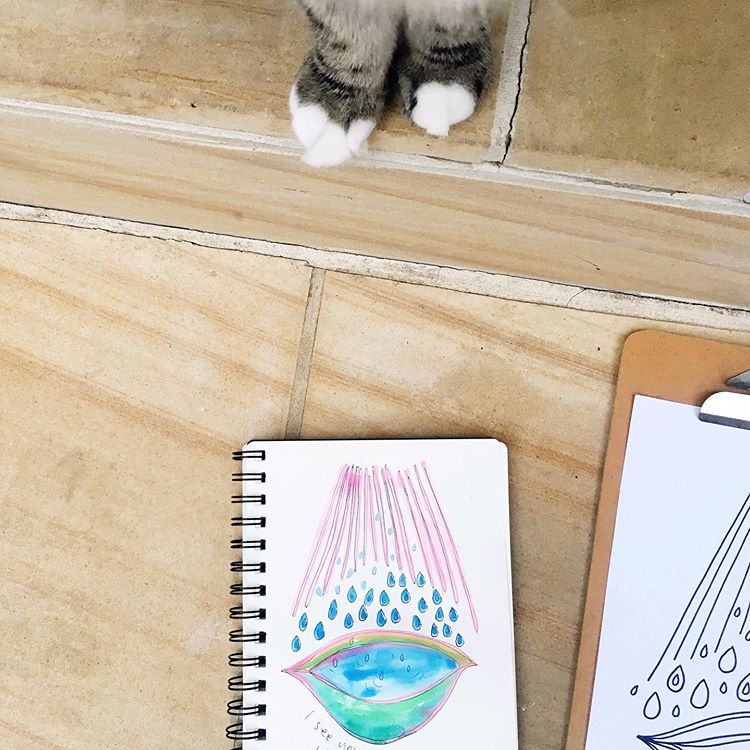 Because we need the rain.
Steady and plentiful.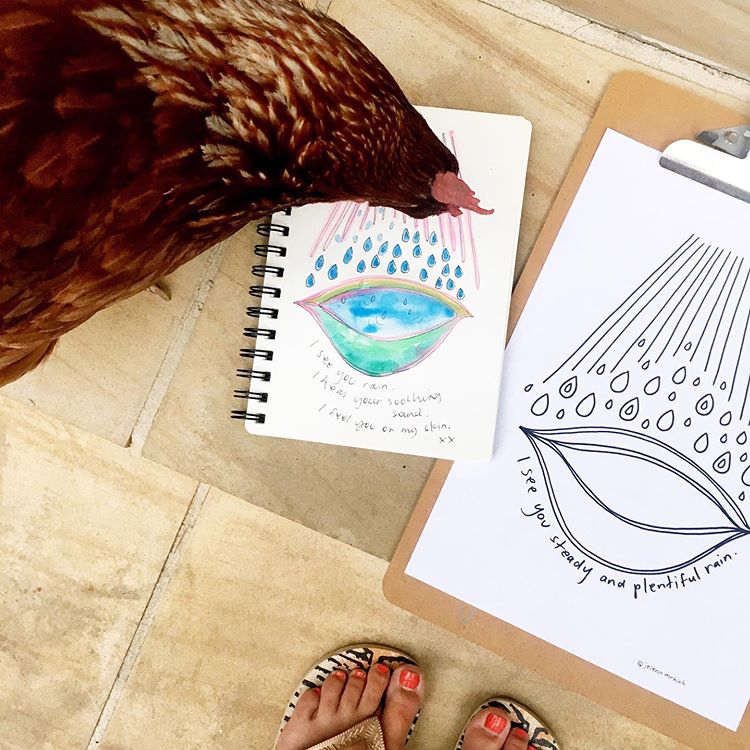 It was so soothing to paint this visual prayer.
As soon as it was done, I felt it wanted to be coloured in by others too.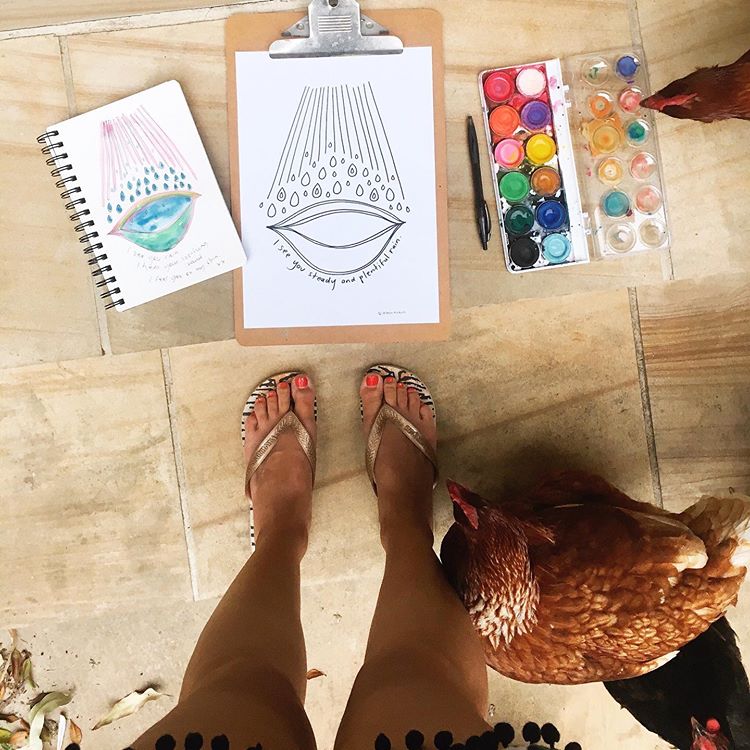 And so it inspired my latest offering to you.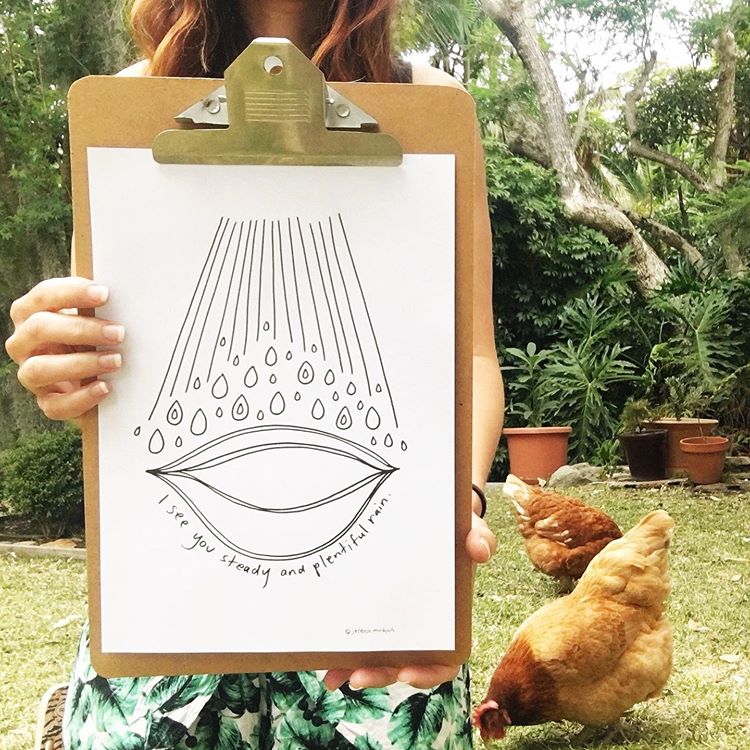 Want the printable poster?
As a creative way to offer up a prayer for steady and plentiful rain, I created a free printable poster for you. Pop your name in below and I'll send you the high quality printable. You'll also be on my list for regular soul-nourishing goodness (psst. this is where I tuck in exclusive offers + freebies). Yay!
Yes! Send me the poster!
Thank you for being here and reading these words.
Know peeps who would find value in this read? Please share the love via your fav social feed. Ready to align deeper with your divine self? Check out 1:1 Sessions with me.
So much love,
Jelena xx