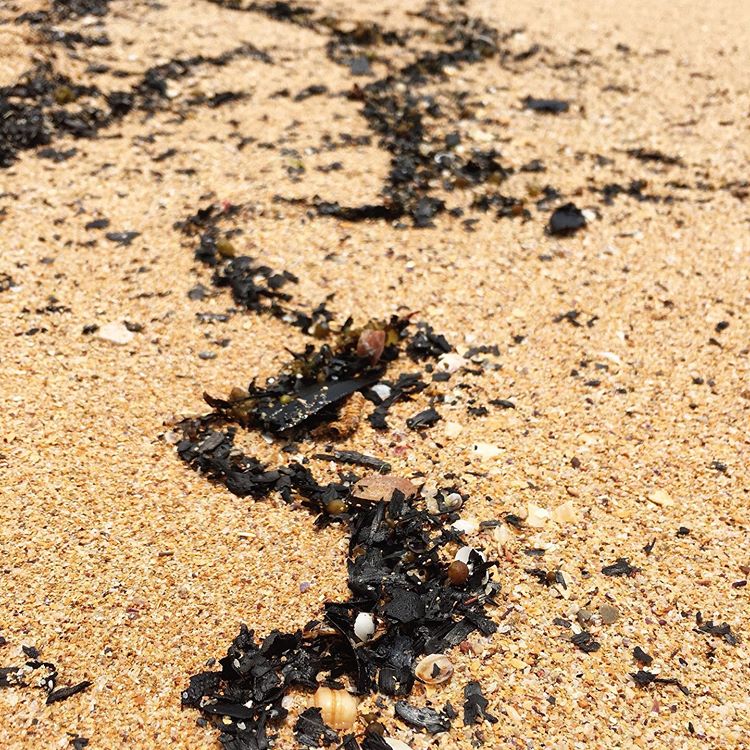 It took a moment for me to realise what it was.
Most any other day the curvy patterns along the shoreline are speckled with shells and seaweed or smooth stones, pumice and seagrass.
Over the weekend while on a walk along my local beach, the recognisable curves were there but made from charcoal and burnt leaves washed up from the not-so-far away fires.
Right now not only is there a mighty long drought happening here in Australia, there's so many bushfires along the East Coast that some of those have joined up to create megafires (burning hundred of thousands of acres) that will take several weeks to put out – and some only when rain comes. 
I didn't feel to just keep on with my beach walk, like 'there's nothing to see here!'. So I started to pick up any whole leaves on my path. There were more leaves than I could carry. 
When I reached the north end of the beach, I sat down on the sand with what I had picked up, and made a sacred spiral gathering…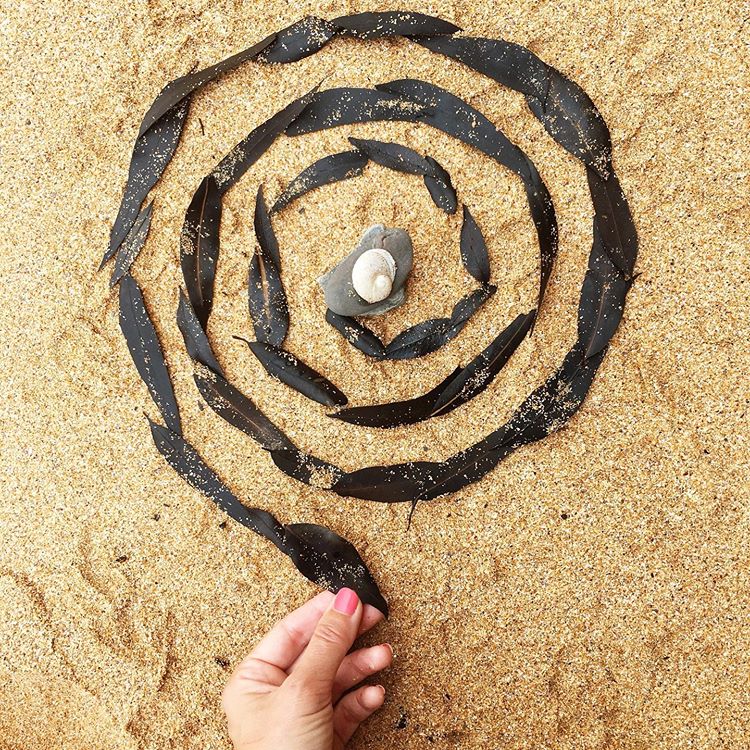 From the burnt leaves with balancing stones and a seashell at its centre.
A visual prayer for steady rain for the people, creatures and land. An offering up to the rain gods and divine water-bearers.
The leaves a reminder to self of what we all know, that trees provide us with oxygen amongst other vital things. Like rain. Trees are essential for Mama Nature to make rain. The drinking water all living organisms and the land need for life-sustaining hydration.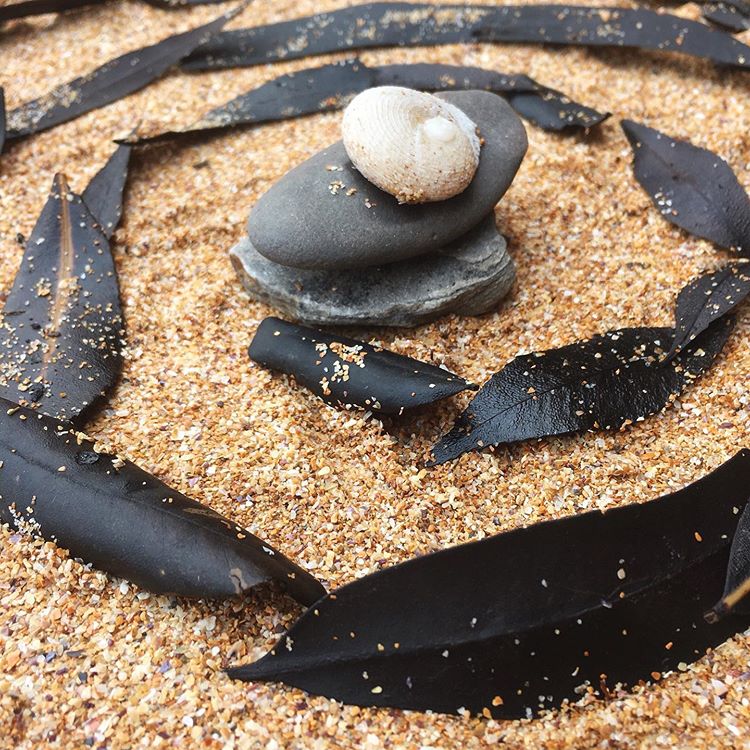 May we take care of what takes care of us.
Mama Earth.
We are made of her.
Thank you for being here and reading these words.
If you found value in this post join my list below to receive the latest soul-nourishing goodness from me straight to your inbox + it's also where I tuck in exclusive offers and freebies, yay! Know peeps who would also find value in this read? Please share the love via your fav social feed. How to work with me more deeply: Check out 1:1 Sessions with me.
Pop onto my list here:
So much love,
Jelena xx